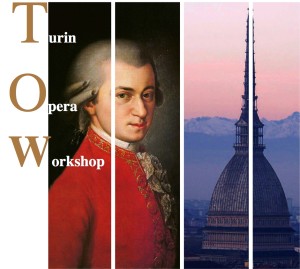 « The marriage of Figaro » W.A.Mozart
April 15 – 29, 2018
Nuovo Teatro Araldo, Via Chiomonte, 3, 10141 Torino (Italy)
Teachers:
Fernando Cordeiro Opa, vocal technique and interpretation
Pablo Maritano, direction
The Associazione Artes in collaboration with the Nuovo Teatro Araldo and Wall Records has organized the international workshop for singers, assistant directors and accompanists. The initiative is aimed at voice, theatre, interpretative studies and the production of the opera « Le nozze di Figaro » by Mozart (with orchestra, staging, costumes).
Opportunities:
The better singers will have the opportunity to be assigned a role
The selected singers will be included in the 2018 – 2019 musical season of: Nuovo Teatro Araldo (Italy), del Teatro Argentino de La Plata (Argentina), Associazione Artes (Italy)
N. 1 EUR 490.00 scholarship  available for the best singer.
Registration fee: 
50 euros
Cours fee
Course fee for singers active students: 440 € (the accommodation is included)
Course fee for directors active students: 200 € (the accommodation is included)
Course fee for accompanists: 100 € (accommodation is NOT included)
Course fee for auditors: 100 (accommodation is NOT included)
Registration:
https://goo.gl/forms/RqSVe38G0JFQqLrC2
Registration deadline: March 30, 2018
Download the regulations:
https://drive.google.com/open?id=12ILs_i44sTfaXRMT7j3XcQkdgJL3cHsQ
Contact Tel. +39 3460405553
E-mail: turin.operaworkshop@gmail.com
Web-site: www.artesitalia.it